Join us for the 2017 Writers@Work Generative Conference in Alta, Utah, June 7-11, 2017. Choose one of three intensive workshops, conducted by our award-winning faculty, and held at Alta Lodge, an intimate setting in the breath-taking Wasatch Mountains, where writers of all backgrounds gather to share ideas, craft, and fine writing. In addition to daily generative workshops we will have panel discussions, open mic, evening readings (which are free and open to the public), the opportunity to meet one on one with an agent or visiting writer and much more! Learn more about the faculty and what to expect from each workshop. Have you already decided which workshop is best for you? Click on the button below to register online. If you prefer to mail in your registration, click here to download form.
Schedule
Click here to download a .pdf of the current conference schedule.
Workshops
Small, intensive workshops, limited to 16 participants, will be led by expert, award-winning writers/teachers in fiction, creative nonfiction, and poetry, and will meet from 9 a.m. to noon and from 1:15 to 2:15 p.m. on Thursday, Friday, and Saturday.
Readings by distinguished faculty and competition winners will be held Thursday and Friday evening at 7:30 p.m. and are free and open to the public! Open mike sessions for attendees will take place after lunch on Friday and Saturday.
Consultations
A consultation provides a 30-minute meeting with an editor or visiting writer who has pre-read a submitted manuscript of no more than 5,000 words. The manuscript must be double-spaced and in 12-point type and must be attached (as a .doc or .pdf file) uploaded to Submittable.  No hard-copy manuscripts will be forwarded. Consultation times are limited and will be assigned on a first-come/first-served basis.  Consultations are optional and not required for Conference attendance.
**If you are not registered for the conference, you may register for a consultation with the agent or visiting writer of your choice for $50. Please contact Jennifer@writersatwork.org to schedule.
Consultation Faculty
Emma Komlos-Hrobsky  Tin House
Cori A. Winrock
Noam Dorr    Construction and Quarterly West.
A panel discussion by our editors and visiting writers is scheduled for 2:30 – 3:30 p.m. Thursday June 8, 2017.
Arrival and Departure
Registration and check-in start on Wednesday afternoon at 4:00 pm. Orientations for workshops and for faculty will be held during breakfast in the dining room at 8:45 am Thursday. The Conference will close with the Lodge's famous celebratory brunch on Sunday morning followed by a faculty panel discussion. Check-out time is before 3 p.m. on Sunday, June 11. Participants must make their own arrangements for shuttle transportation between the airport and the Lodge. Check with http://www.canyontransport.com for transportation to and from the SLC airport.
Housing and Meals
For all participants, meals from Wednesday lunch through Sunday brunch are included in the Conference registration fee. A vegetarian and non-vegetarian entree option will be offered at each lunch and dinner.
Conference participants may reserve rooms at the Alta Lodge through Writers@Work when registering, using the Conference Registration form. Rooms will be assigned on a first-come/first-served basis. Those wishing to stay elsewhere may make their own lodging arrangements.
Pricing:
The conference begins on Wednesday evening, June 7th. Pricing is as follows:
$730 – Conference only (no onsite lodging)
$845 – Conference plus dorm room
$895 – Conference plus shared room
$1015 -Conference plus private room
For those not arriving at Alta until early Thursday, June 8th, there is modified pricing as follows:
$695 – Conference only (no onsite lodging)
$785 – Conference plus dorm room
$820 – Conference plus shared room
$910 – Conference plus private room
A $150 deposit is requested at the time of registration and will hold your place in a workshop. The balance is due by May 31, 2017; however, for those paid in full by April 30, it is our pleasure to offer a free consultation ($50 value) with one of our consultation faculty members.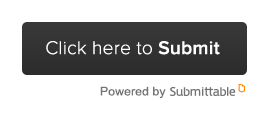 CRISTINA GARCIA:  Cultivating Chaos: A Generative, Cross-Genre Workshop


This workshop will encourage you to make a mess—to allow your stories to unspool in unpredictable, organic ways. Over controlling your writing (too soon) often kills the spontaneous gifts that come with the embrace of what we only dimly perceive, of the mysterious and the random that can so enliven our work.
We can't always describe this mystery, this wildness, but we recognize it: the strange, ineluctable, jagged-edged power of the wonderfully, dangerously unexpected. The feeling that the world, as we thought we knew it, has irrevocably changed. It might be a single image, or a startling convergence of events, or a devastating utterance that, for an instant, illuminates a character. Great poetry and prose are replete with these moments, moments that alter our perceptions and challenge us, as poet Simon Ortiz says, to "the vastness we do not enter."
In this workshop, we will enter this vastness of unknowing, and emerge with at least ten pages of new writing. And we will learn how to do this consistently enough to make a lasting, vivid difference in our work.
Faculty Bio: Cristina García  is the author of seven novels, including: Dreaming in Cuban, The Agüero Sisters, Monkey Hunting, A Handbook to Luck, The Lady Matador's Hotel, King of Cuba, and the forthcoming Berliners Who (October 2017). García's work has been nominated for a National Book Award and translated into fourteen languages. She is the recipient of a Guggenheim Fellowship, a Whiting Writers' Award, a Hodder Fellowship at Princeton University, and an NEA grant, among others. García has taught at universities nationwide. Recently, she completed her tenure as University Chair in Creative Writing at Texas State University-San Marcos and as Visiting Professor at the Michener Center for Writers at the University of Texas-Austin. She lives in the San Francisco Bay area.
ABIGAIL THOMAS:  Just Get Some Writing Done–This section is full, please register for either the poetry or fiction workshop.


We will discuss writing, the difference between memoir and fiction and why we choose one or the other to tell stories. There will be in-class assignments, overnight assignments, and time for all to read their work. Since my particular passion is memoir, we will discuss telling as honestly as we can what our lives have been, noting that often memory is a creative force, not always true to whatever facts (?) there might have been.  I will also try to plan time for individual conferences during the workshops.
Faculty Bio: Abigail Thomas, the daughter of renowned science writer Lewis Thomas (The Lives of a Cell), is the mother of four children and the grandmother of twelve. Her academic education stopped when, pregnant with her oldest daughter, she was asked to leave Bryn Mawr during her first year. She's lived most of her life on Manhattan's Upper West Side, and was for a time a book editor and for another time a book agent. Then she started writing for publication. Her first three books Getting Over Tom, An Actual Life, and Herb's Pajamas were works of fiction. Her memoir, A Three Dog Life, was named one of the best books of 2006 by the Los Angeles Times and the Washington Post. It won the 2006 Inspirational Memoir Award given by Books for A Better Life. She is also author of Safekeeping (a memoir) and Thinking About Memoir. She lives in Woodstock, New York, with her dogs.
KEVIN PRUFER: Poetry, Music, and Meaning


So much of our experience of poetry is wrapped up in the musical qualities of poetic language. But how do poets communicate musically, and what is communicated through the rhythms, complex melodies, and silences of language? This workshop will try to answer these questions through thoughtful discussions of published work as well as through examination of poetry by participants.
Faculty Bio:  Kevin Prufer's sixth book of poetry, Churches (Four Way Books, 2014), was named one of the ten best poetry books of the year in The New York Times Book Review. His seventh collection, How He Loved Them, is forthcoming. Prufer is the recipient of four Pushcart prizes as well as awards from the National Endowment for the Arts, The Academy of American Poets, and The Lannan Foundation. He's also edited numerous volumes including New European Poets (Graywolf Press, 2008), Dark Horses: Essays on Overlooked Poems (University of Illinois Press, 2009), and Into English: Poems, Translations, Commentaries (Graywolf Press, 2017). His newest work appears in Poetry, The Paris Review, The Kenyon Review, A Public Space, Best American Poetry, and many other volumes.
_________________________________________________________________________________________________