Writers@Work is pleased to announce the winners of the 2017 Annual Writing Competition:
Craig Beaven  (Poetry) Jon Fried  (Fiction)  Ginger Gaffney (Creative Nonfiction)
Thank You to all participants!
Poetry – Judged by Kevin Prufer
1st Place: Craig Beaven "from "Monuments to Jefferson Davis"  A Kentucky native, Craig Beaven earned an MFA in poetry from Virginia Commonwealth University and a PhD from the University of Houston. His work is out or forthcoming in Best New Poets 2016, Prairie Schooner, Pleiades, Third Coast, Carolina Quarterly, Cutbank, and elsewhere. He has been awarded a Glena Luschei prize from Prairie Schooner and has been nominated for a Pushcart Prize multiple times. He is the recipient of a full fellowship to the Krakow Poetry Seminars in Poland, and fellowships from Inprint, Inc. Craig's two manuscripts in circulation have been finalists for the National Poetry Series, the Yale Series of Younger Poets Award, the Brittingham/Pollack Prizes, the FIELD Poetry Prize, the Philip Levine Poetry Prize, the Four Way Books Levis Prize, the Crab Orchard Series Award, and many others. He lives in Tallahassee, Florida, with his wife and kids.
Kevin Prufer's comment: "First of all, congratulations!  Of the many contests I've judged, this was one of the hardest.  Every single finalist packet was excellent, but yours rose to the very top.  I admired most here the witty, anxious, political minds your poems enacted — that sense they created in me of listening in on the unsettled thoughts of a highly intelligent thinker, someone who has engaged in complex, meaningful ways with the important political and social questions of our time.  That you do this with eloquence, poetic music, and keen observation makes these poems even better.  Congratulations on  some outstanding work.
2nd Place: Kateri Kosek, "Luck, Harvest, Disappointment… "
3rd Place: Leah Falk , "Wedding Song, Evidence of the Making Process, Only Theater, Before You Were Born, Election Year Diary, At Rush Hour"
Finalists:
Strummer Hoffston,  "On Human Frailty"

Pernille Larsen,  "The Laundromat Prophecy . . ."
Samuel Piccone, "Being a husband makes so much sense to me, Vows, The Grave of Eli Hoover, Triptych May-June 1973: oil on canvas: Francis Bacon, Aubade Domestica"
Kathleen Tibbetts, "Nocturne for Another Life; Montpelier; What We See, What Sees Us; Sleepess"
Erin Elkins Radcliffe, From "The Death Terms of Cowboys"
Beth Filson, "Kin, Stacking Wood, Emptying the Ash Bucket at Night After the Snow . . . "
Joshua Burton, "Waltz"
Scott Dalgarno, "Strays"
---
Fiction – Judged by Cristina Garcia
1st Place: Jon Fried , "There's No Such Things as Accidents" Jon Fried has collected his short stories into three books: stories about work and life in the corporate age, called Transcendent Guide to Corporate America, which is a finalist for the Mary Roberts Rinehart Prize sponsored by Stillhouse Press; stories about romance and relationships called Useless Guide to Modern Romance (in progress); and stories in neither category called Guide for the Unguidable (also in progress, also the name of his blog), which includes "There's No Such Thing as Accidents." He has published short fiction in Third Bed, Eclectica, Bartleby Snopes, Map Literary, Scissors & Spackle, The Doctor T. J. Eckleburg Review, Prick of the Spindle and other literary journals and e-zines, as well as feature stories on New Jersey culture and nightlife for The New York Times. He wrote and produced many songs for a rock band he co-founded called the Cucumbers, which has released several recordings. He is also working on a series of novels based on some colorful characters in his family tree.
Cristina Garcia's comment: The narrator, a young man who's suffered a long series of abuses and injustices since childhood, tries to make sense of his experiences amidst a haze of drugs and misunderstandings. He tells his story laconically but with unsparing, often bizarrely humorous details. The incidents he relays are searing, evocative, unforgettable, and illuminate the unsettling intimacies between victim and perpetrator. This heartbreak tale speaks, essentially, to the anatomy of one man's losses and loneliness; of circling back to zero. An utterly absorbing read.
2nd Place: Anna Villegas, "On Milk and Praise"
3rd Place: Jeremy Schnotala, "Flower World"
Finalists:
Christopher Weismann, "Metamorphosis of the Hornworm"
Beth Filson, "The Fox"
Tim Glenn, "Forever Desolation"
Mike Alberti, "Pestilence"
Pau Byall, "Don't Look Down"
Dale Corvino, "Miss Bensonhurst"
Owen Goodwyne,  "Deadeye"
Thomas Maurstad, "A Lion or A Squirrel"
---
Creative Nonfiction – Judged by Abigail Thomas
1st Place: Ginger Gaffney, "Centaur" Ginger Gaffney is a horse trainer and writer who lives with her dogs and horses along the Rio Grande in northern New Mexico. She is currently a candidate for an MFA in Creative Writing at The Institute of American Indian Arts. This essay is part of a book-length work about her experience working at a prison alternative ranch. Other chapters from this book have been published in Witness Literary Magazine, The Utne Reader, and Animal Literary Magazine.
Abigail Thomas' comment: Horses and humans share many of the same traits: suspicion, unruly behavior, spite, as well as patience, curiosity, willingness and affection. Centaur, set on a horse farm,  examines the interactions between horses and people whose lives have become unmanageable. Its human residents are there to learn how better to live, and horses are their teachers. This is an unforgettable essay beautifully written by someone who has observed and taken part in the lives of two species. I can't praise the writing highly enough. I loved every word.
2nd Place: Sam Brighton, "Above the Barbed Wire"
3rd Place: Colette O'Connor, "Guess Who's Coming to Dinner . . . Never Again"
Finalists:
Sunni Wilkinson, "In Our Nature"
Sue Repko, "Reclamation Project"
Larry Menlove, "Of the Coming River"
Nan Seymour, "Tell Me Your Name"
Barbara Cameron, "In Avalon, She Fell"
Darlene Young, "Systole, Diastole"
---
Deadline extended until February 14, 2017 midnight MST.
The Writers @ Work Annual Writing Competition is a great opportunity for emerging writers to have their work vetted by a talented panel of judges, well-known in their respective fields. Submissions are accepted in fiction, nonfiction, and poetry.
Prizes
First prize is awarded in each category:
$1,000 OR full scholarship to the Writers@Work Generative Conference (June 7-11, 2017 at Alta Lodge, Alta, UT)

Publication in Quarterly West.
Eligibility
Any writer who has not yet published a book-length volume of original work in the genre in which they submit a manuscript;

If your work is accepted elsewhere for publication before the contest deadline, please withdraw your manuscript in Submittable. Note: The entrance fee is non-refundable.

Unpublished work only. .Work appearing in online journals is considered published. Work on personal websites or blogs is considered unpublished;

Previous winners are not eligible in the genre in which they have won;

Board members are prohibited from submitting manuscripts during their tenure on the board;

Current and former students of the judges are ineligible to submit in those categories;**

You may enter multiple submissions per category and/or submissions in multiple categories. A reading fee is required for each entry.
Submission Guidelines
Your submission must have all identifying information removed. If your name appears on the submission, your entry will be disqualified;

Remove all identifying information from your submission. This includes the body of the manuscript (change names if necessary) and the submission file name.;
Please indicate the word count of your submission on the first page;
If your name appears in the submission or its file name, your entry will be disqualified.  There will be no refunds;

Please submit your work through our

online submissions manager

.

The submissions manager keeps a record of your name, contact information, and submitted texts, which are kept blind from the readers and judges.

W@W Annual Writing Competition no longer accepts paper submissions.
Genre Specific Guidelines
Submit a double-spaced, unpublished short story or novel excerpt (must read as a complete story on its own) up to 5,000 words (20-page maximum). Please indicate the word count of your submission on the first page. Do not include a novel synopsis. Submit only one work per entry.
Submit a double-spaced, unpublished essay up to 5,000 words (20-page maximum). Please indicate the word count of your submission on the first page.Submit only one work per entry.
Submit up to six unpublished poems (10-page maximum).
Reading Fee
$20 per entry
Deadlines (extended)

Submissions open November 15, 2016 and close February 14, 2017 (midnight, MST).
Submission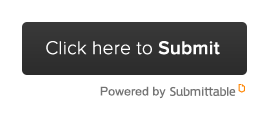 **Contest Code of Ethics
CLMP's community of independent literary publishers believe that ethical contests serve our shared goal: to connect writers and readers by publishing exceptional writing. Intent to act ethically, clarity of guidelines, and transparency of process form the foundation of an ethical contest. To that end, we agree (1) to conduct our contests as ethically as possible and to address any unethical behavior on the part of our readers, judges, or editors; (2) to provide clear and specific contest guidelines—defining conflict of interest for all parties involved; and (3) to make the mechanics of our selection process available to the public. This Code recognizes that different contest models produce different results, but that each model can be run ethically. We have adopted this Code to reinforce our integrity and dedication as a publishing community and to ensure that our contests contribute to a vibrant literary heritage.